Think about Your Freebie, your Opt-In or Content offer- Would you sign up for that?
Even if you're just starting out, you should be capturing emails on your homepage. It's a great opportunity to reach out to people who are already interested in you or what you're offering. Social media algorithms are always changing and a platform that is working for you today might go out of style in a couple of years. Then what? If you don't have an email list, you might be out of luck.
Now that we've gone over the importance of an email list, let's talk about how to actually get people to sign-up on your homepage. I hate to break it to you, but having a soft ask like "sign-up for my newsletter" isn't going to get a lot of traffic. I can tell you from experience because I used to have that on my website. Over the course of 6 months, I only got a few people to sign-up for my list and most of them were already clients of mine.
You're asking people to share their personal email addresses with you and that's kind of a private thing. If you want people to join your list, you need to offer something in return for that email address. Try creating a free offering like an eBook, a course, guide, checklist, or anything that is related to your expertise. If you make something that is helpful and exchange it for an email address you are a lot more likely to get people to sign-up for your list.
I understand it takes time to create those things, however, you are in luck because I have created some templates for your ebook, course guide, or checklist that you can use in your creative online business.
Need some Content Creation Ideas?
Check out the Persistants Template Shop.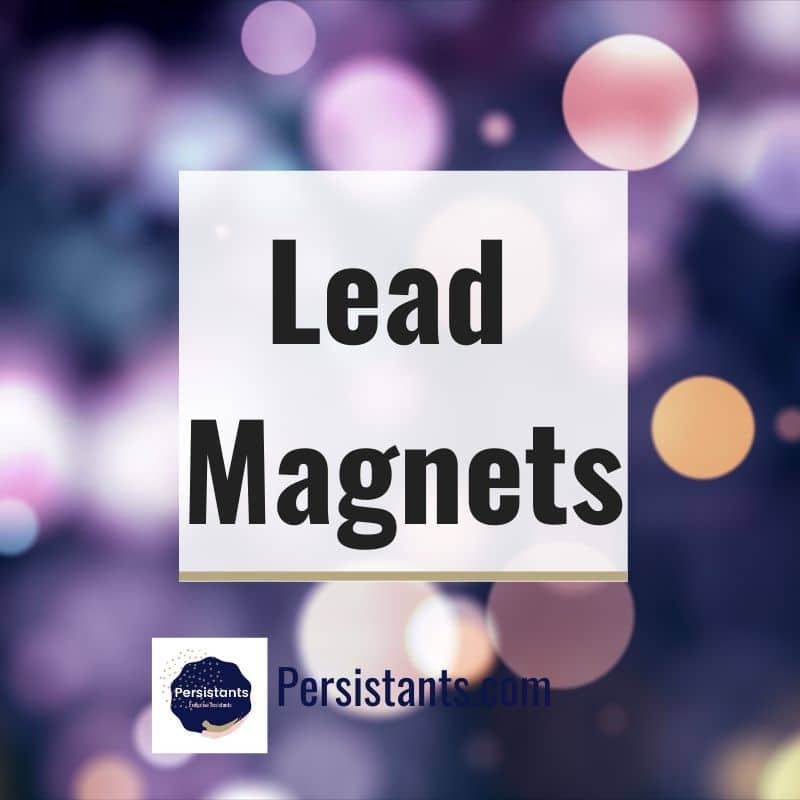 A lead magnet, also known as an opt-in is a free offer to your audience (it could be a worksheet, checklist, audio recording, video access, workbook, etc) that will "lead" them into a funnel where you eventually promote your paid offerings … Need some suggestions Check out my post on that right here.
Keep Well.