How To Make Instagram Story Highlight Covers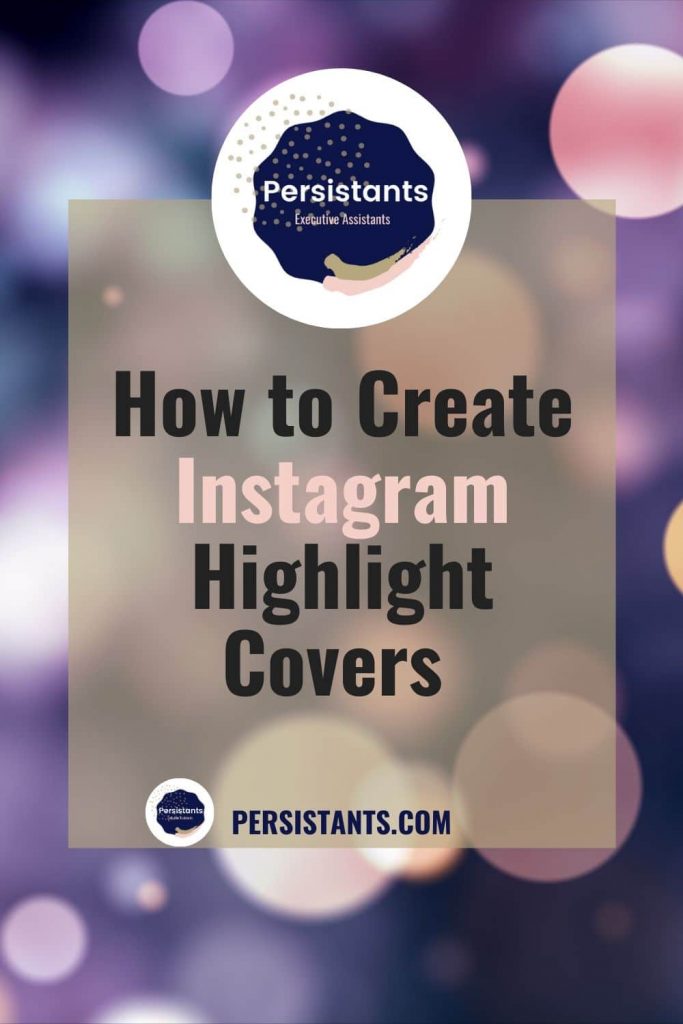 Are you looking to make some Instagram Highlight covers?
There's no denying it, Instagram is where it's at, however, some of us late bloomers are just getting into it. Then there is the confusion of Instagram Highlight covers versus Stories. Oi -vey! or was it just me?
Most influencers realized that it is a wonderful Visual platform and now that you can sell your precious items there to a much younger audience we might as well play there too.
ls bloggers are utilizing now is Instagram stories. Not only is the Swipe Up featuring helping influencers generate tons of traffic to their blog, but you're able to save those stories to Highlights. Located right above your photos in your feed, highlights allow your readers to refer back to some of your most memorable content.
But you want those wonderful highlighted sections to look professional and easy to navigate. That's why today, we're excited to show you How To Make Instagram Highlight Covers to personalize your own page or business page.
HOW TO CREATE INSTAGRAM HIGHLIGHT COVERS
Go to Canva and click on create a design. I find Canva works better in Chrome verse Safari if you're on a Mac.
Click on blog graphic
Click elements  on the left-hand side
Click grids and select the first plain picture on the left
Click on backgrounds and select a color or background of choice. You can customize the color by clicking the [+] box. You can also upload any picture if you want to use a styled background instead of a solid color. Get creative here, but you want to make sure they aren't too busy and easy for people to read.
Click on text then click add a heading and slide it to the canvas. Type out the title for your IG story graphic
Pick your favorite font and contrasting color ( I used Black and Blush here because I'm faithful to my IG theme here for our Persistants' website.
Click elements again then click shapes
Search the icons you want to use for the highlight covers you plan to add to your profile.
My Personal favorite highlight covers are coffee, music, Shoes, nails, more coffee, remote working, and I will be adding a few others. That is for my personal Instagram account. 🙂
You can have fun picking out cute fun blinking icons that went with these topics and your sense of humor.
Simply drag the icon to the center of the post. Canva helps you align things easily! You can also change the color of the simple images to match your style with the use of filters,
Again, I choose blush and blue backgrounds to keep me on Brand 🙂
Try to keep the icons a similar size when adjusting them.
Click download as .JPG or png.
Voila!
Here are some of the Instagram Story Covers that I created…
Create Custom Instagram Highlight Covers in less than 5 Minutes on your Phone.
Download Canva app.
Open Canva app and select "Your story" Open your Canva app. …
Choose a blank template and select background color. …
Add text or an icon. …
Design more covers. …
Save the images on your phone. …
Create Instagram Story. …
Create Instagram Story Highlight and go through the same steps as above. Easy right?
NOW THAT YOU HAVE YOUR GRAPHICS, click here to read how to ADD YOUR Highlights to your page.
You can also follow us on Instagram here.