Great Question!
Let's start off with what we create… Printables versus Templates.
A Printable is something that you can just print off, usually in a US document letter size  (8 1/2 x 11). A printable is a digital file (PDF or JPG file format depending on the item you are purchasing – refer to the listing description) that you purchase, download, and can then print endlessly for your personal use.
Here are a few of our Persistants Personal Favorite Printables we Use Daily.
WORKDAY ORGANIZER PLANNER is Number One on our List.
Your Workday Organized Planner– is there to make sure you remember what day it is and what you need to get done, Reminders, meetings todo's, calls to make… Notes… you name it. I can't live without this! Print it off and bind it.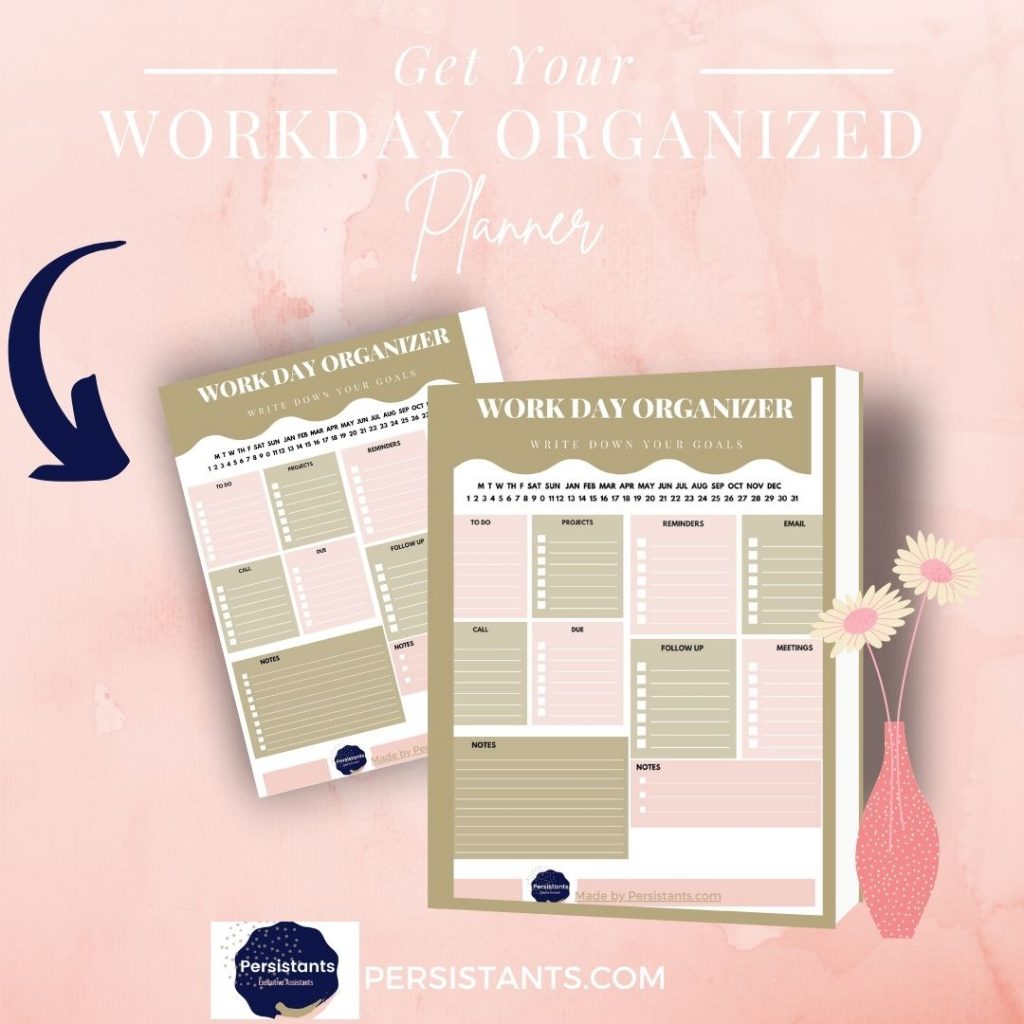 PASSWORD LOG Tracker Printable- is number Two on our list of Favs.
Your PASSWORD LOG TRACKER PRINTABLE will keep you from misplacing forgetting and getting locked out of those websites and speed up your productivity. We created this printable, simply understated Password Log Tracker so that when your Husband gets jealous after he sees yours.. you can print one for him too!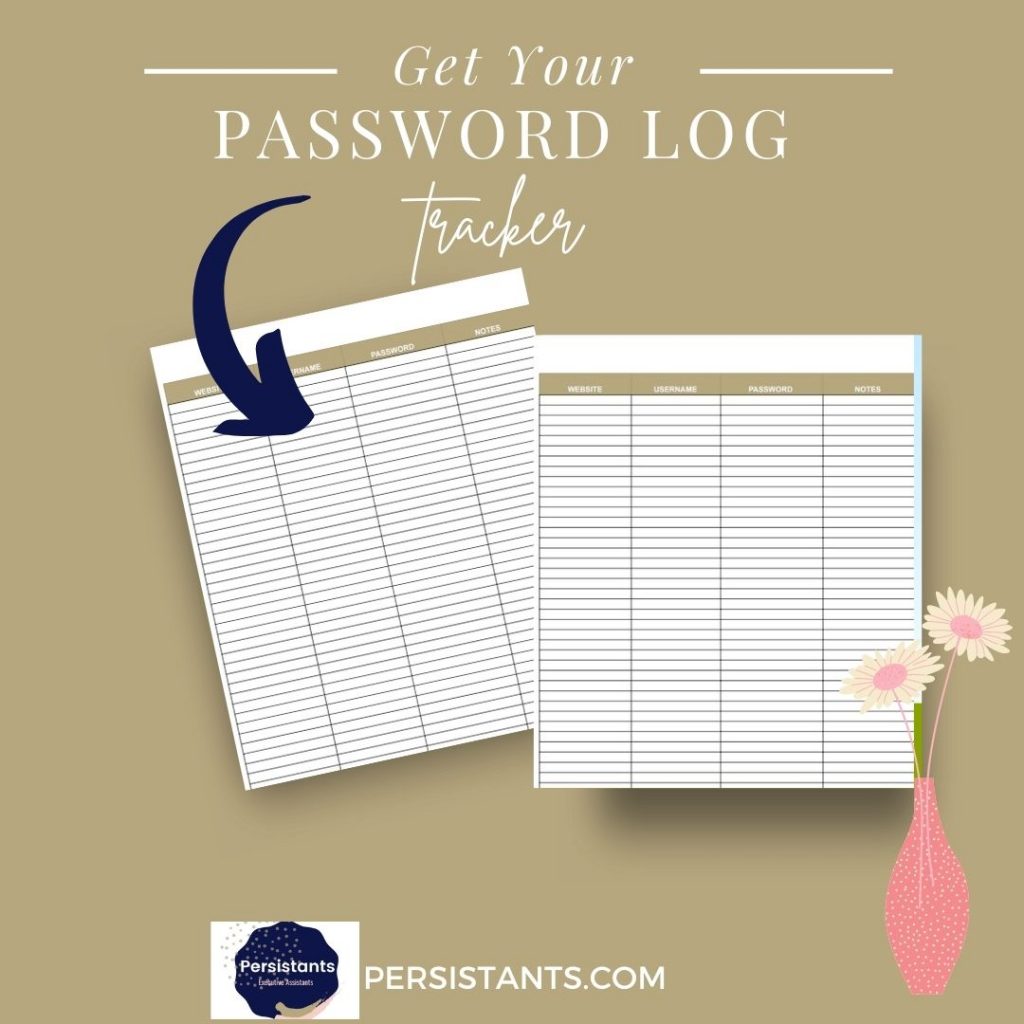 Password Log Tracker Printable – Persistants
DAILY PLANNER – is Number three on our list of Favorite Printables
This is just a quick print and go… keeps me focused on those days when I have a lot going on. Kids, pets, spouses, work. it just helps to see things at a glance. I (Heart) my Daily Planner. Another fine example of a printable. You can write on it but the format won't change.
and we also love our MEAL PLANNER- because a girls' Gotta Eat!
The most Favorite Planner of all time is our Persistants Self Care Planner.
This Printable Hands Down is My Ultimate Favorite Printable of all time… Is the Self Care Planner printable is so gorgeous you need to run out to Staples and have this wire bound and printed. SO you can place it on Your Coffee table!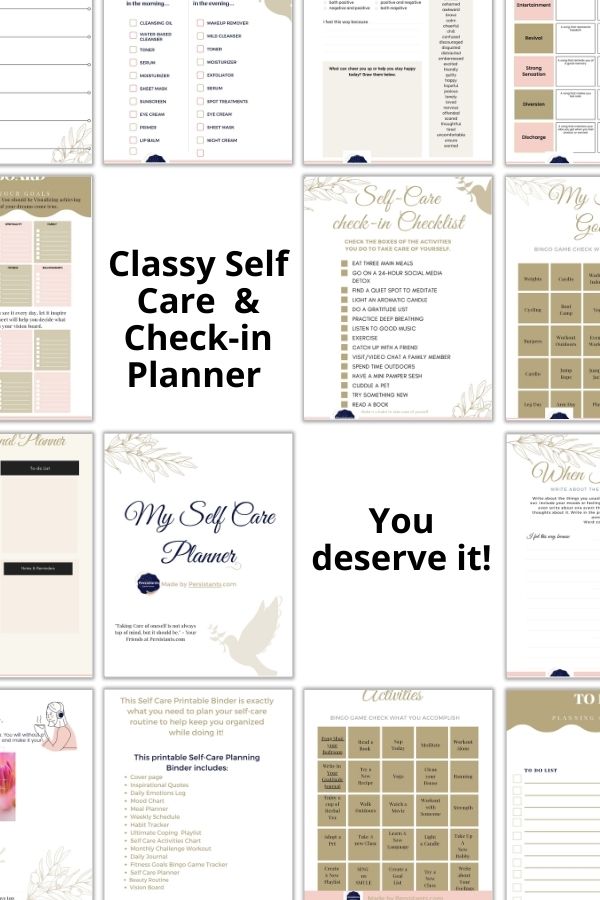 These are some Great examples of what a Printable is… Here are a few more Printables you should check out.
Click this link here – Printables Archives – Persistants
WHAT is A TEMPLATE?
SO now that you are familiar with a Printable, something you can print off, usually not editable etc.
A template is a guide. A template is a file that serves as a starting point for a new document. When you open a template, it is pre-formatted in some way. However with our made in Canva templates, you are able to change up some fonts, colors, even titles to Match your Business Brand.
Canva is a free platform like adobe photoshop or gimp platform that we love to use
We have many Templates in our Shop so make sure you go here to check them out.

Persistants Printables for all occasions, planners you name it.